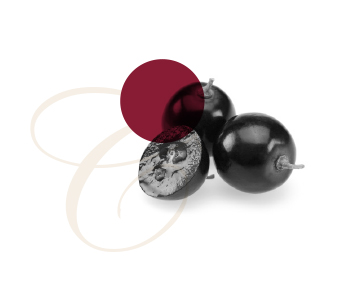 Inaugural Dinner:
Restaurant La Table du Palace
Beau-Rivage Palace
Thursday, September 2
from 8.0 p.m.
The Grand Tasting:
Hôtel Lausanne Palace
Friday, September 3
from 2 p.m. to 9 p.m.

Internet rates:
Individual Great Tasting Pass

Tasting Workshop
Inaugural Dinner

Jean-Marc Quarin subscribers, get a discount with your promotional code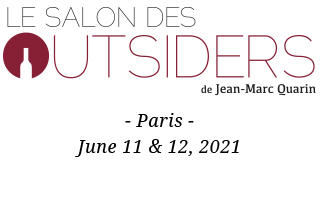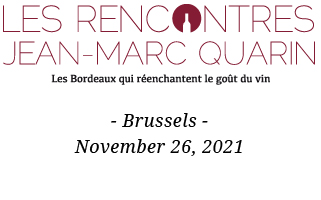 A special apppointment with Jean-Marc Quarin

We are actively preparing the program for the 2021 edition.
As a reminder, you will find below the details of the tasting workshops that took place in September 2020.
Seated tasting – only 30 places
Receive a Grand Tasting pass free when you attend a Tasting Workshop.
Friday 4th September
Last places!
11.0 a.m. to 1.0 p.m.: Sensitivity at work at Château Palmer
Workshop led by General Manager Thomas Duroux alongside Jean-Marc Quarin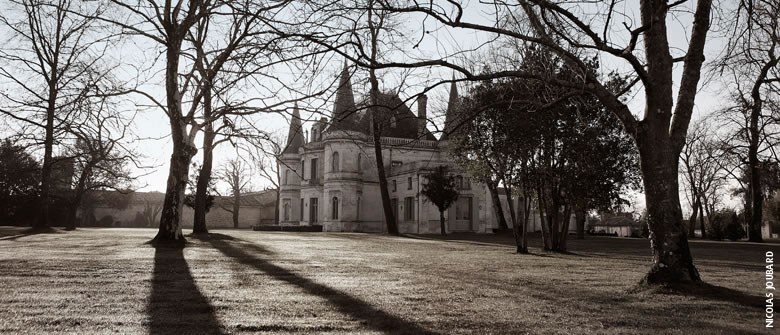 What has been happening at Château Palmer for some years now, in my view heralds changes to come on the best estates that represent Bordeaux. In less than ten years, all the components that enter into how the main wine is made, have changed. Listening to Thomas Duroux's thoughts on these and hearing him develop and illustrate them before us, promises to be an illuminating experience. We will be able to share this whole transition directly with him. He will tell us how traditional cultivation techniques have been replaced by other practices, substantially more protective of life: no more chemical fertilisers and the return of cows and sheep to the vineyard to manure the ground. He will also report how local yeasts are now used and how the quantity of sulphur employed during winemaking and ageing has been halved. All these changes, rarely considered before, contribute to rekindling taste and set a new standard for this wine, which is already reputed for its fragrance and its velvety texture." JM Quarin

Vintages to be tasted:
Alter Ego : 2014 – 2015
Château Palmer : 2015 – 2014 – 2012 – 2011 – 2009 – 2008 – 2005 – 2000 – 1998.
Historical XIXth Century Wine L20.14. A wine that reproduces the taste of 1800's Bordeaux wines, which for a long time were blended with northern Côtes du Rhone wine: "ermitage" wines.
2.30 to 4.0 p.m.: Chante Cocotte vertical tasting
Workshop led by the owner Régis Franc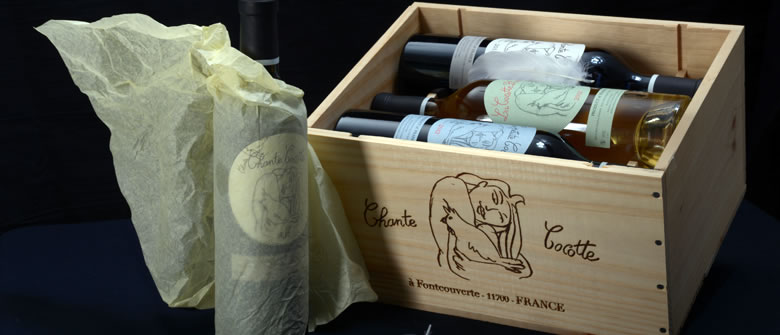 "In the beginning, it was a wine from the south; today it's a fine wine.
How many properties, located in little-known winegrowing areas, can give themselves time to gradually improve, when they can only go as fast as their yearly harvests?
At first, they think about the sun, the ripeness of the fruit, how to make the wine and the introduction of new wood in a region, where experience is lacking on the subject.
Later, when good practices are in place in a measured way, they think about how appealing their wines are, their reputation and a fair price for the work involved in producing them.
Ten years have passed. The same people are more relaxed. The idea is emerging that this place has its own identity with a different style. They are moving back out from the cellar into the vines. They are wondering about the soil, the grape varieties and the enjoyment they will give informed connoisseurs tomorrow.
In this workshop, we will revisit this journey, whose only destination is the desire to do better." JM Quarin

Vintages to be tasted:
Chante Cocotte red: 2018 – 2017 – 2016 – 2015 – 2011
Cocotte white: 2017 – 2016
5.0 to 6.30 p.m.: Vertical tasting of Château Arnauld, a Haut-Médoc and Outsider that has become a Cru Bourgeois Exceptionnel
Workshop led by General Manager Franck Bijon alongside Jean-Marc Quarin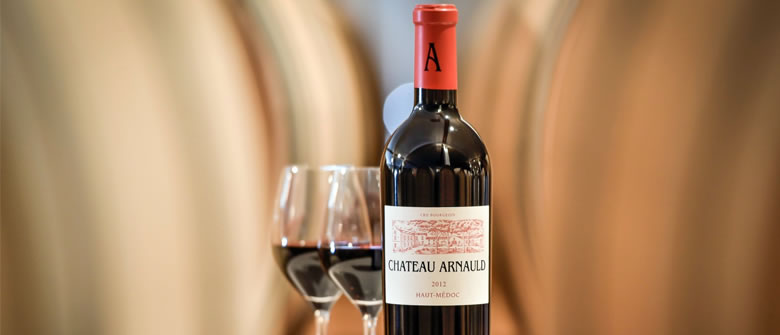 "Before 2009, Château Arnauld was a straightforward wine that I never scored more than 14.5 points in my publications. Suddenly from that vintage on, the wine jumped to a remarkable level, which it has not left since (16.25 – 16.75). In 2020, the continuity of this quality resulted in this property being elevated to the ultimate recognition of joining the exclusive club of Medoc crus bourgeois exceptionnels. This success comes from the combination of a terroir, the person who is here with us this evening, Mr Franck Bijon, his team and an entrepreneurial ambition that is vital for the production of quality wines. This vertical tasting from 2018 to 2009 tells, through the taste of the wine, the contours of this story right through to its finest reward. I would like to emphasize how much Franck with his personal values, his focus on doing the right things at the right time and his boldness constitute a second terroir. All this appears clearly, when Franck recounts plainly and with emotion his amazing journey, illustrated by his vintages.
Château Arnauld is the first wine recognised as an Outsider in my publications, to be awarded such an outstanding official status. Well done!" JM Quarin

Vintages to be tasted:
Château Arnauld: 2018 – 2017 – 2016 – 2015 – 2014 – 2013 – 2012 – 2011– 2010 – 2009.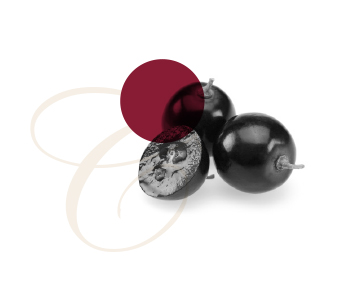 Inaugural Dinner:
Restaurant La Table du Palace
Beau-Rivage Palace
Thursday, September 2
from 8.0 p.m.
The Grand Tasting:
Hôtel Lausanne Palace
Friday, September 3
from 2 p.m. to 9 p.m.

Internet rates:
Individual Great Tasting Pass

Tasting Workshop
Inaugural Dinner

Jean-Marc Quarin subscribers, get a discount with your promotional code