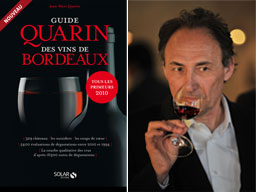 A special appointment with Jean-Marc Quarin. Seated tasting for only 30 people.
The "Grande Dégustation" pass comes free, when you sign up for a tasting workshop.
See Jean-Marc Quarin's website
Friday 12th May
12.15 to 2.0 p.m. – Château Margaux and its continuous quality of taste
Workshop co-presented by Assistant General Manager Aurélien Valance and Jean-Marc Quarin.
Last tickets!

"Château Margaux is at the top of my classification of Bordeaux wines. However, it remains a wine that is out on its own in Bordeaux. Several things make it very different. In its vineyard, it has the greatest Cabernet Sauvignon grapes that you can ever taste in the Medoc. This fruit contributes unparalleled grace in terms of mouthfeel and an aromatic subtlety to the blend, which likens the expression of Margaux wines to that of Musigny and even Romanée Conti in Burgundy; this has been tested several times in comparative tastings. Its winemakers are intimately aware of its assets and gently assist every new vintage so that its vibrancy, its fragrance and its silkiness rather than its strength, can speak for themselves. This very distinctive expertise can also be found in Pavillon Rouge, historically the second wine of Château Margaux. Note that since 2009, Pavillon Rouge has changed. It's share of Cabernet Sauvignon has increased as a third wine has been launched with a little more Merlot. As a result, Pavillon Rouge is no longer a second wine and has become another product, obviously less subtle and complex than its big brother, but with a closer family likeness. The level of delight it is intended to trigger is just a little more modest. This unique tasting workshop introduces connoisseurs into the family and helps them understand that when the second wine moves up, so does the main wine. In 2009 and 2010, when greatness came naturally from the vintage, these two wines have an added je-ne-sais-quoi, something on the verge of the subliminal that sends us sky high." Jean-Marc Quarin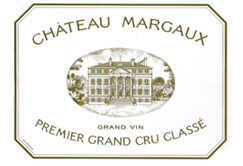 Château Margaux vintages tasted: 2012 – 2010 – 2009 – 2008 – 2004. Pavillon Rouge: 2012 – 2010 – 2009 – 2008 – 2004Price: CHF 350
Book now
3.0 to 4.45 p.m. – Quinta do Noval Vintage: the power and grace of a great port.
Workshop presented by Christian Seely, General Manager of the estate.

For all vintage port connoisseurs around the world, Quinta de Noval is a shining icon. First talked about in 1715, this famous "Quinta" was acquired by Axa Millésimes in 1993. Quinta de Noval Vintage is in scarce supply, because it is only produced when conditions make it possible. It is vinified, aged and bottled two years after being produced like the great Bordeaux reds. And it is in the same league with regard to ageing potential, keeping for 50 to 100 years. Director Christian Seely, who also blends this velvety nectar with its multi-layered flavours of cherry, coffee, cocoa, flowers, liquorice and fig, will evoke the fascinating beauty of these unique wines. You cannot fail to relish Christian's sense of detail when tasting and his matchless knowledge of the terroirs and legendary landscapes, where these wines originate. We will taste around ten vintages, all different, but above all Vintage. Quinta do Noval lavishes care on a single plot of ungrafted vines that are resistant to phylloxera, where it produces tiny quantities of a legendary port to die for: Nacional Vintage, which is at the very top of the delectation pyramid. We will also be trickling this gem over our tongues!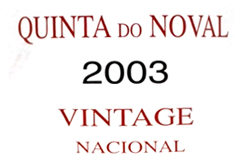 Vintages tasted: Vintage 2014 – 2013 – 2012 – 2011 – 2007 – 2004 –2003 – 2000 / Vintage Silval 2005 / Vintage Nacional 2003 Nacional 2003
Price: CHF 250
Book now
18.30 to 8.30 p.m. – Clos l'Eglise, Pomerol: exclusive vertical tasting of 20 vintages
Workshop presented by the estate owners, Hélène & Patrice Garcin-Lévêque

Clos l'Eglise makes an outstanding wine. Located amongst the elite on the western edge of the Pomerol plateau, this estate's wines display amazing consistency in their lushness, whatever the vintage. This regularity in their style means they are grown on a truly great terroir. The estate was acquired in 1996 by the Garcin family. We will have the good fortune and pleasure to enjoy the 20 vintages of this estate's renewal with commentary by their makers. Every mouthful is a sheer delight as hints of violet, truffle and fruit mingle with the silky smooth texture! As I write, prices of the great Pomerols are rocketing, so be the first experts to know about this brilliant Outsider, which only produces from 5 hectares (12 acres) of vines.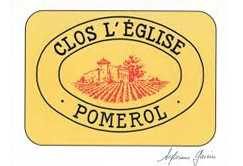 Vintages tasted: 1997 to 2006Price: CHF 250
Book now
Book your Tasting Workshop now on www.lesrencontresquarin.com www.lesrencontresquarin.com